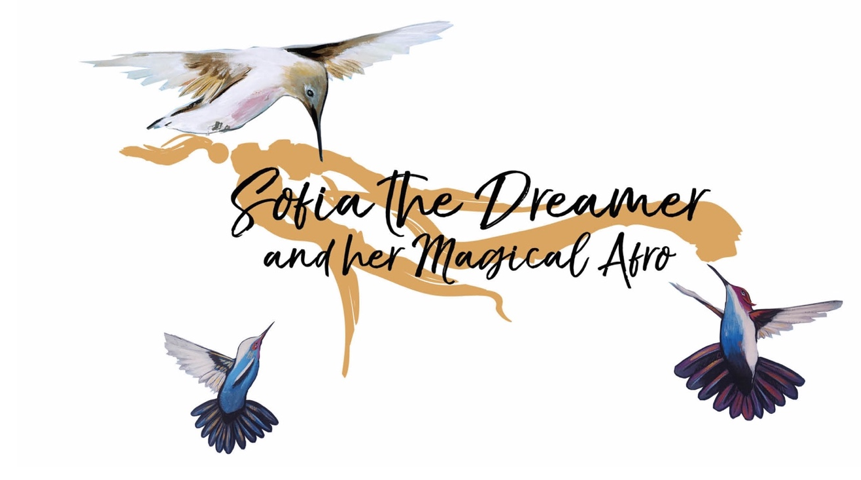 When Sofia has her hair styled she magically falls asleep and in her dreams visits a Jamaican Rastafarian,a black panther and an African ancestor. In Sofia's Afro are tight coils which hide stories of joy, heroes, social situations and fascinations. An amazing book in a new style of genre of illustrated poem-story.
Jessica Wilson is the author and is an Aesthetica Award finalist with achieving a Go Fund Me award in March 2018. Her talent is incredible and this style of poems with illustrations is a powerful way to reach out to children and adults too. The rhythm and rhyme of the story lends it to being read aloud and plants the work within Caribbean oral story-telling traditions.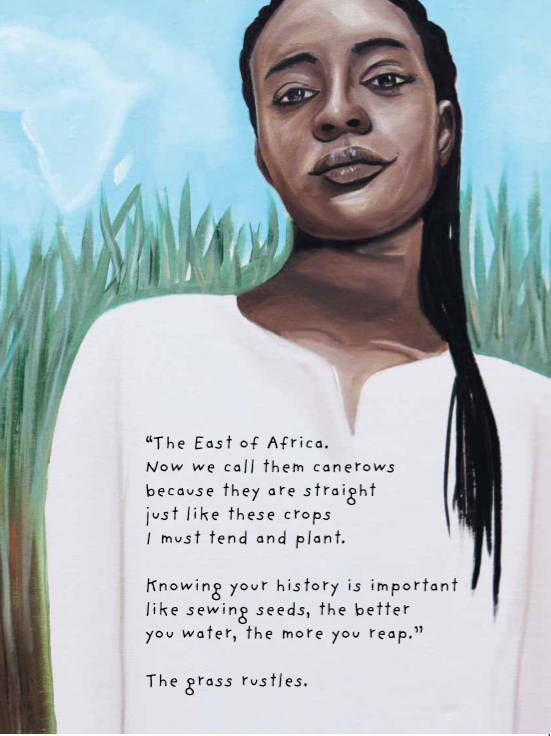 Jessica resides between Jamaica and London and is currently working on her first poetry collection entitled 'The Bulldog and the Hummingbird' (available on 5th June 2020) which was shortlisted by Penguin Random House for their 'Write Now' initiative held in conjunction with the BBC to promote diversity in writing. Jessica was trained in English Literature at University College London (BA) and was awarded an MA in Fashion Journalism by London College of Fashion.
The illustrations are by Tom Rawles, who lives in Bristol and he specialises in album covers and Renaissance-inspired scenes of contemporary culture where, he states, "halos are more bling than holy". His eye-catching scapes were described by influential community, Afropunk as both 'stylized' and 'surreal'.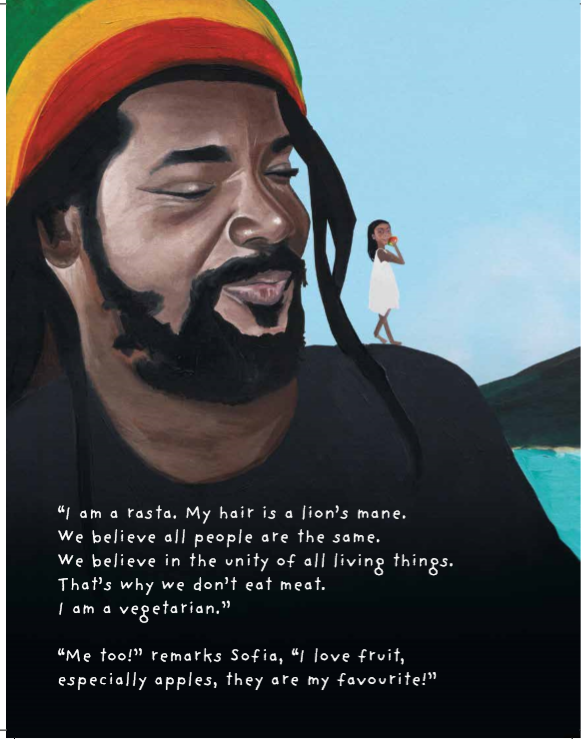 The picture-book was designed by Paul Martin of threeshadesred . Martin's aesthetic is minimalist with a strong focus on clean lines and colour association.
Sofia the Dreamer tells the stories with meaning and emotion, using illustrations to engage with children in the balance of social history and modern day culture between different places; a bridge over the oceans. A wonderful book to have.
Buy this great book securely on-line:
http://www.jessica-wilson.com/buy-books/sofia-the-dreamer-and-her-magical-afro-by-jessica-wilson-paperback
See also: https://tallawahpublishing.com/
"Tallawah Publishing was founded in response to the need for diversity in the publishing industry. We are committed to telling the best unheard stories of the Caribbean and Caribbean diaspora and amplify voices at the interstices. We also seek to offer support to writers of African and Caribbean descent. Founded by writer Jessica N. Wilson".
Sue Martin