At a time when we definitely need poems to lighten our load, to find some of our hidden feelings and to express joy and laughter, Belonging Street brings a wonderful collection of poems from a popular poet, encompassing the natural world, city life and family belonging.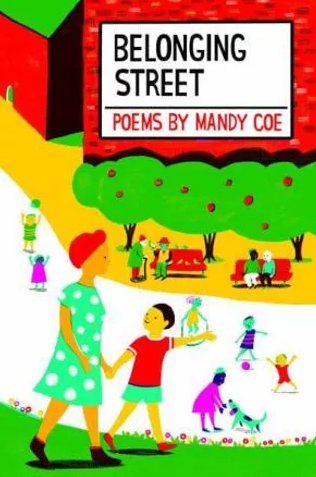 Two of the poems especially appealed to me; My Name is Grey , with a verse
I am the owl's wing and winter sky,
I leap in the mad March hare.
I hide in the hedgehog's prickles,
And sleep in the wolf's thick fur.
And My Name is Blue,
I am the kingfisher's pride
and the boat's wide sail.
Belonging Street includes poems to encourage empathy, a sense of belonging and care for our planet- an important collection for our time.
Mandy Coe, the poet, performs in schools and workshops in the UK and you can listen to Mandy read her poems on the BBC Teach School Radio.
Otter Barry have a great range of poetry books in their collection , which they publish four times a year. They are an exciting children's imprint aiming to make a difference, push boundaries and publish books that children will love.
At Books Go walkabout we are passionate about empowering young voices and never has their been a time when this is more needed, so welcome and enjoy Belonging Street.
Sue Martin