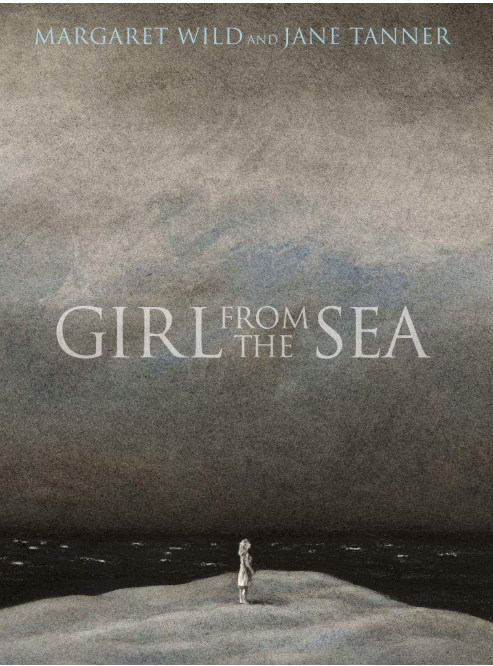 A shipwreck, a house by the sea and a family. This is a beautiful story, a book with incredibly spiritual illustrations and just a few words, and yet it says so much. I read it and looked at it many times picking up a subtle undertext through the illustrations. It is a book to have when times are hard and maybe we are all lost for words.
Margaret Wild is an Australian author and her thoughtful, award-winning children's books have been published with great success in many countries. They include Old Pig (shortlisted, CBCA Picture Book of the Year), Fox (winner, CBCA Picture Book of the Year), The Dream of the Thylacine (honour book, CBCA Picture Book of the Year), and On the Day You Were Born, all illustrated by Ron Brooks. Margaret has been the recipient of the Nan Chauncy Award and the Lady Cutler Award for her contributions to Australian Literature.
Jane Tanner began illustrating picture books in 1984 with Margaret Wild's There's a Sea in my Bedroom (shortlisted, Kate Greenaway Medal. Her many awards and shortlisted books include Drac and the Gremlin by Allan Baillie (joint winner, CBCA Picture Book of the Year. In 2017 Jane illustrated Storm Whale by Sarah Brennan (nominated, Kate Greenaway Medal; shortlisted, Prime Minister's Literary Award; shortlisted, Queensland Literary Awards).
Allen and Unwin are the Australian publishers Girl from the Sea joins an incredibly powerful list of beautifully published books with meaning and power to touch people and bring changes to our world.
There is a haunting quality to Girl From the Sea and it fits a perfect place for thoughtful and evocative life experiences.
Sue Martin