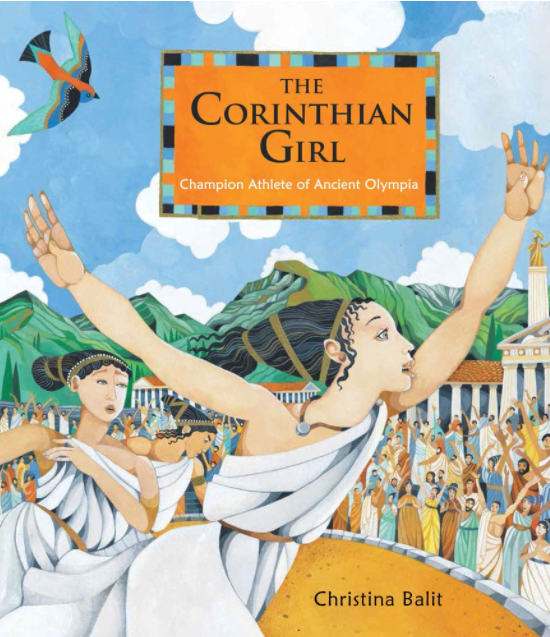 A girl with no name becomes a champion in the Herean Games in the great stadium of Olympia. This amazing story tells the tale of a girl abandoned by her father in Corinth as he had no need of a girl. Instead of taking her to the Temple for a special ceremony , he turned into the marketplace and left her on a bench.
She became a slave girl, but always wore the small Doric coin around her neck from her father to show that she was from a worthy family. By good fortune, her owner saw her playing with his son, recognised her potential as an athlete and took her to train for the Herean Games, which were only for women. She won the games and was then given a name!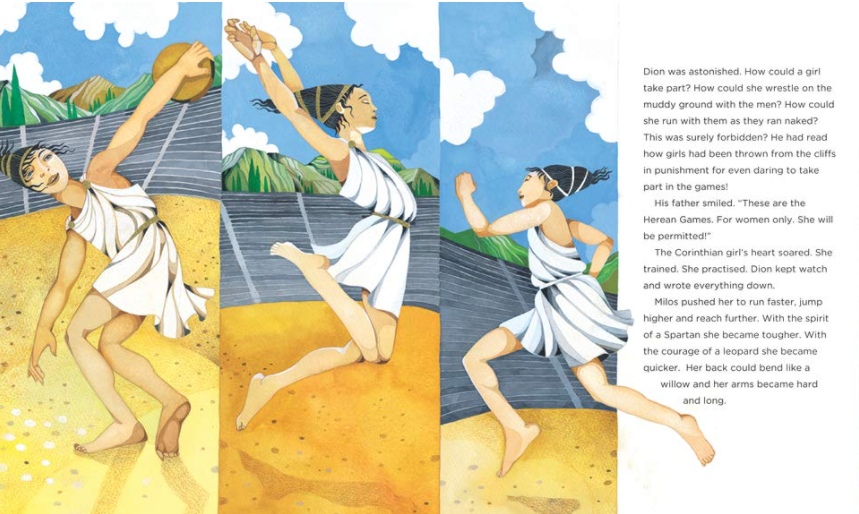 A beautiful book from Otter-Barry Books with a wonderful story bringing to life an event held so long ago, and a girl who rose to fortune by her ability. The illustrations and text are brilliant and whatever age the reader, this will bring real interest and joy. There is an information section about the Herean Games, which were held before the Olympic Games which were started in 776BCE.
The author and illustrator is Christina Balit who has illustrated many children's books and twice been shortlisted for the Kate Greenaway Medal.
I became fascinated by The Corinthian Girl and have so much enjoyed reading more about the Herean Games… it has given a real step into the past.
Sue Martin