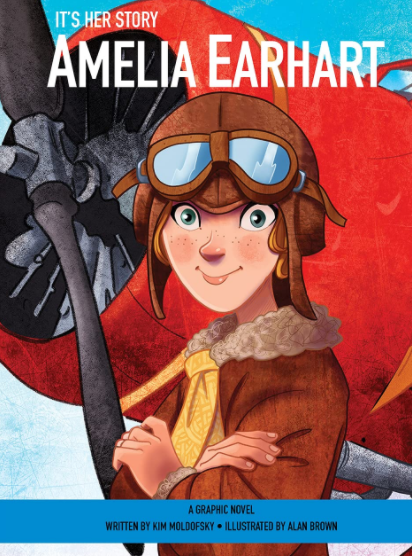 Amelia Earhart was the first woman to fly solo across the Atlantic Ocean. She piloted many record-breaking flights became an author, advised engineers, taught college students, and defended women's rights. On her attempted flight solo around the world, she disappeared somewhere in the Pacific Ocean.
This is such a great story and the graphic novel design is a perfect fit for Amelia's story, which brings dreams for all children but especially girls, into reality. It demonstrates how Amelia, who was born in 1897, started work helping immigrant families, but at the same time flying whenever she had the chance. She gained a pilot's license in 1921,after the First World War. She was enthralled with flying after she visited a Winter Air Tournament in Long Beach.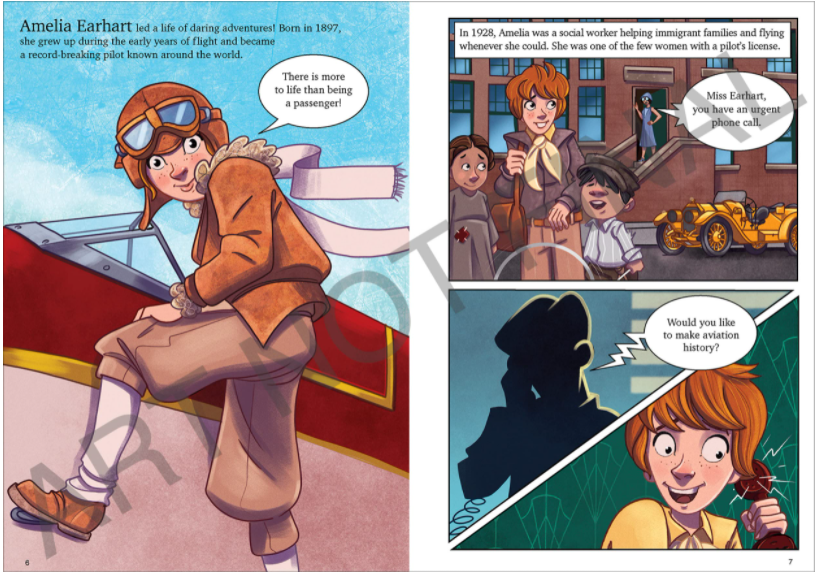 To find out more you need to read the book. I am really intrigued because I would have loved to learn to fly, and trials in 2 seater planes and microlights left me buzzing, but I never made it to be a pilot!!
Ah well, it still makes this book a wonderful book to read, which through the graphics, the story of Amelia Earhart is available to everyone, whatever level of reading.
Kim Moldofsky is the author and it is beautifully illustrated by Alan Brown.
It's Her Story is a series featuring amazing, inspirational women in graphic novel format, published by sunbird books, part of Phoenix International Publications. More titles available later this year.
Definitely worth purchasing and a really good book for children keen to follow their own dreams and to learn about others.
Sue Martin Children's Literacy Specialist