Great Explorers and Adventurers
By Mick Manning and Brita Granström
Twenty-one amazing women explorers and adventurers from all over the world From Aud the Deep-Minded, an early voyager to Iceland, and Sacagawea who guided the Lewis and Clark expedition across the USA, to Mae Jemison, the first black woman in space and Arunima Sinha, the first woman amputee to climb Mount Everest, this book shows the incredible courage, determination and power of women explorers over the last 1200 years.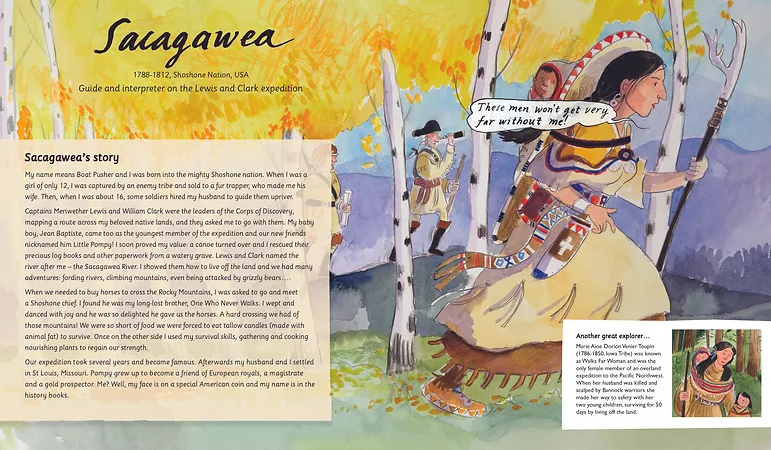 These women have led the way exploring lands, oceans, mountains, skies and space, but have also made pioneering discoveries in the fields of science, nature, archaeology, ecology and more.
The lives of these women, told as personal stories, are an inspiration to us all.
Great Explorers and Adventurers is packed with wonderful stories about women who have been at the forefront of great explorations and discoveries across the world and in time.
I was fascinated by the records in this book of so many women from the past who have now entered the historical records for heroism and courage. This book not only tells the story but provides intriguing text and engaging illustrations.
Mick Manning and Brit Granstrom are an award-winning duo with a plethora of non-fiction picture books to their credit, having written and illustrated over sixty books and numerous awards.

Otter-Barry Books is a unique independent publisher with a real flair for producing high quality and inspirational children's books.
Women Who Led the Way, Great Explorers and Adventurers is an amazing book and I am looking forward to exploring all the women who did indeed lead the way.
Sue Martin