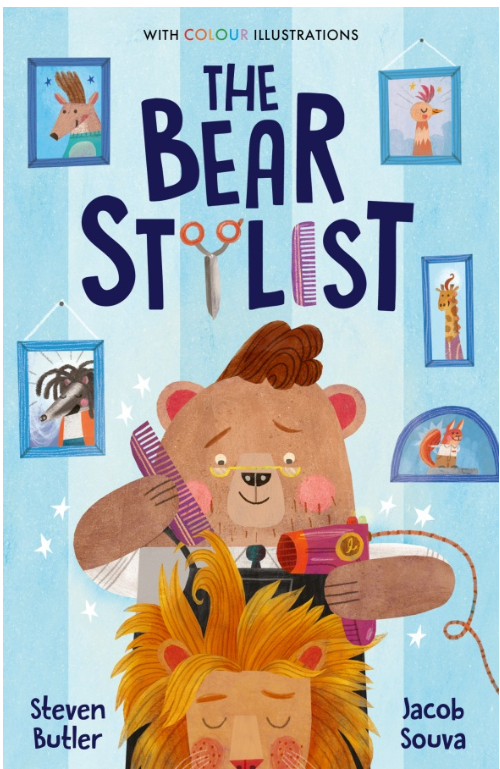 Ludo comes from a long line of famous bear stylists. He loves giving his customers sensible haircuts, whether it's a tidy trim or a perfect perm. Until Leonardo arrives in town. Soon Ludo's clients are having their feathers flapped and their curls combed by him instead.
But only one bear can be named Bear Stylist Supreme…
A charming celebration of creativity and teamwork.
This is a delightful tale of the work of the best hair stylist on Crooked Mountain. Coming from a long line of Tubb's family hair stylists, Ludo was in great demand, travelling between clients on his bicycle.
Steven Butler is the author, who also wrote the Diaries of Dennis the Menace and has a gift with words and unfolding characters.
Part of the Colour Fiction series from Little Tiger Press, an engaging series of short stories for new readers emerging into chapter books. The books are wonderful, they are beautifully bound with high quality paper and it well into smaller hands. Each page has engaging illustrations from well known illustrators and the text is clear and bold.
I love this new series from Little Tiger Press, they make perfect books for young children wanting to read schools and at home.
Sue Martin – Children's Literacy Specialist